Crowns are bespoke, beautiful dental restorations which are built specifically for your individual tooth. Dental crowns are an important way to restore broken or damaged teeth and are a popular treatment as they allow us to preserve your natural tooth rather than having to extract it.
Your dentist may recommend using a crown for numerous reasons such as:
• To repair a broken tooth
• To replace a large filling
• To seal and protect a tooth after root canal treatment
• To support a dental bridge
• To cover a dental implant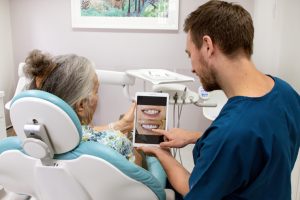 Like fillings, crowns can be made from a range of materials depending on the nature of what is trying to be achieved. Your dentist will, therefore, assess your needs and discuss with you the benefits and limitations of the different types with you to find the best solution for you.
Bank Cottage Dental Practice is proud to use the National Award winning laboratory, CBC (Crown and Bridge Ceramics) laboratory, who have been producing crowns and bridges for our patients for over 40 years.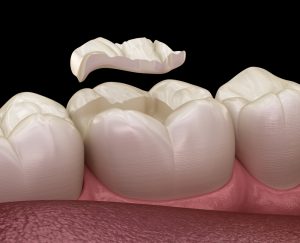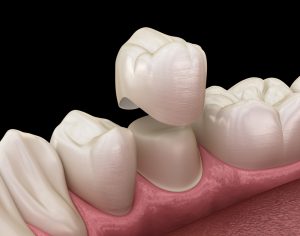 Inlays & Onlays
There are some circumstances where your dentist at Bank Cottage may recommend an inlay or onlay as an alternative to a crown. Dental inlays and onlays are also known as partial crowns and are used to restore premolars and molars. They provide support and strength to teeth which may have been damaged by decay or have worn down over time.
To book your appointment, please click here or call 01454 412053
Back to treatments