A common concern patients have about wearing braces is the impact it may have on their appearance and speech, especially in today's busy world of work and socialising.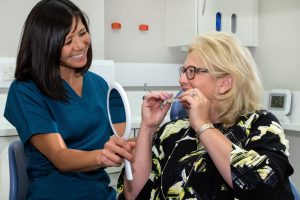 However, with Invisalign® aligners you can enjoy creating a naturally beautiful smile, without the worry of treatment affecting your appearance or speech in any way.
Crooked teeth, protruding front teeth, teeth with gaps between them, and functional bite issues can be resolved with this revolutionary straightening system, specifically designed for adults and children where discreet braces is a priority.
Invisalign® treatment is completely discrete and unnoticeable. Treatment is provided using a series of removable transparent aligners (similar to teeth whitening trays or clear retainers) which sit snugly and discreetly against the teeth.  Each aligner is custom designed to move individual teeth in a certain way.  The number of aligners required will depend on the amount of correction needed to create the smile desired. Your specialist orthodontist will use a high-tech iTero 3D scanner to take a 3D digital image of your teeth and produce an outcome simulation of what your teeth could look like after they are straightened. She will then be able to carefully plan your orthodontic treatment with the Align Technology laboratory and take you through your treatment, monitoring your progress regularly along the way.
Advantages of Invisalign®
Invisalign® offers the following advantages:
Treatment is practically invisible
Aligners are removable for eating, cleaning and on those important occasions when you want to be brace-free
Worn for approximately 22 hours a day, during which time you'll find the aligners are comfortable and can be worn during the day and while you sleep
No impact on your oral hygiene as removable so you can brush and floss your teeth as usual
Made from revolutionary SmartTrack material, the aligners are strong, hardwearing and provide good precision and predictability in tooth movements
Aligners are changed between 1-2 weeks, and treatment can vary between usually 3 – 12 months, depending on each case
Smile with straighter teeth and greater confidence. Contact Bank Cottage Dental Practice on 01454 412053 or click here.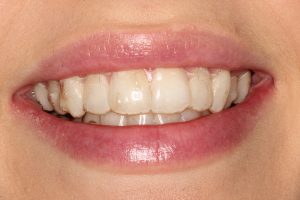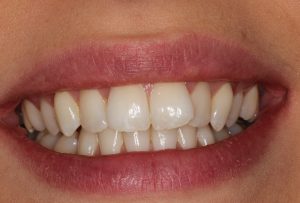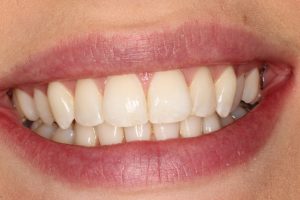 Back to treatments