If you are looking for a cost-effective brace system, which is robust, and predictable in producing an excellent orthodontic result, then metal stainless steel fixed braces are a great option.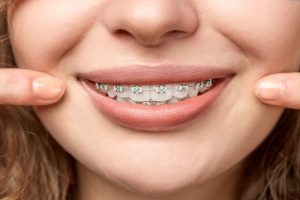 Metal stainless steel braces are the most traditional and common type of brace used world-wide and have a long history in orthodontics. They are incredibly versatile and effective at correcting mild cases quickly as well as complex orthodontic problems.
Due to the strength of metal, they are small but yet durable.
Many patients, especially children, and teens like to individualise their brace by jazzing them up with coloured elastic rings, which secure the wire into the brackets.  Whereas others want to be more subtle and choose silver coloured elastics rings to blend into the brace.
Metal stainless steel braces are conventionally the brace of choice for children. But are also a popular choice for adults who are happy to have their braces on show. As they are usually the least expensive of all types of braces, they are also ideal for patients who want the benefit of straight teeth, on a budget.
Please call Bank Cottage Dental Practice on 01454 412053 to book a consultation to discuss your orthodontic solutions.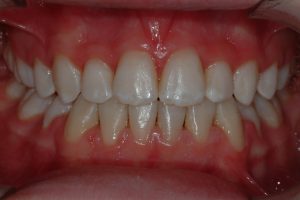 Back to treatments